Education: Because the Children are our Future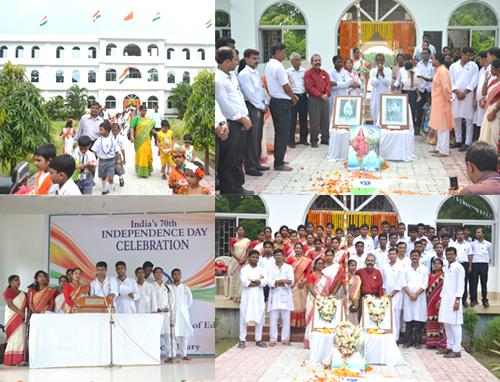 Believing that Education is the most powerful tool to change the world, VSSU is annually enrolling 2000+ students to its various full-time educational programmes from Nursery to post Graduate level viz. 10 crèches, Destitute home, CBSE HS School, JNV - free HS schools Polytechnic college and B.Ed College.
Providing educational opportunities is a distinct priority for VSSU. When VSSU began its operations in 1983, South 24 Parganas had an alarming 48% illiteracy rate. Since that time, the illiteracy rate has decreased dramatically to only 30%; however, this still indicates that much progress is needed to further educate the marginalized populations of South 24 Parganas. Additionally, there is still a gender-divide in literacy and education: 79% of men are literate, while only 59% of women can say the same. Education is an area that VSSU has worked in since its inception in 1983, and therefore has several programs and initiatives within this arena. They are outlined below.
Since pre-independence, the district of South 24 Parganas has suffered from a lack of access to education. In 1983, when VSSU started its education program, the illiteracy level of the total population was nearly 48%. Hence, in order to disseminate knowledge, VSSU has been successfully implementing crèche and primgry and secondary education programs. We also aim to establish one Bachelor of Education college in 2010. Throughout these years, due to joint efforts of the Indian Government and several NGOs, VSSU has helped decrease the illiteracy level of the total population in the district to an astonishing 30% (Census 2001).